Alleviating Hunger and Poverty in Cameroon
Remineralize the Earth is partnering with Research and Education Centre for Development (CREPD) to develop an agroforestry project to benefit small farmers in Cameroon – utilizing rock dust and intercropping nitrogen-fixing jatropha with fruit and nut trees to restore soils, increase yields, and provide food, fuel and income for local communities.
Research and Education Centre for Development (CREPD) and Remineralize the Earth (RTE) have co-developed a pilot project to demonstrate soil remediation using a combination of techniques, including sustainable agroforestry and remineralization. Goals of the project include securing nutrient-dense food, sustainable fuel and an environmentally friendly means of livelihood for rural, small-scale farmers dwelling on depleted soils outside the Cameroon Volcanic Line. There is also a research component; the project development and results will be measured, documented and analyzed by a team of graduate students.
RTE and CREPD are applying for an exciting opportunity to become part of a new program with USAID that is a perfect fit for our organizations with its emphasis on new innovative technologies. Development Innovation Ventures (DIV) aims to find and support breakthrough solutions to the world's most important development challenges. The program would begin the 1st year with the demonstration of proof of concept, and potentially develop into a large scale project for the region and eventually all of Cameroon. Potential partnerships include the Peace Corps, agriculture extension services, and farmer cooperatives.
Costa Rica Project
In 2007 RTE partnered with John Todd of Ocean Arks International (OAI) to manifest Costa Rica Agroforestry Project: Food, Fuel, and Income to Sustain Local Communities. RTE, through the long standing sponsorship of Natural Vitality and their Natural Revitalization Program, gave John Todd, an internationally acclaimed biologist and ecological designer, a grant to combine the benefits of sustainable agroforestry and remineralization. The project succeeded in demonstrating the effectiveness of remineralization and jatropha to restore depleted tropical soils. The strategy included intercropping various species of fruit and nut trees, native hardwoods of commercial value as well as jatropha, which, due to its nitrogen-fixing properties, helps create arable land while producing oil-laden seeds, an alternative for wood burning and kerosene.
Tree and shrub seedlings were planted in soil mixed with volcanic rock dust from a local quarry as well as compost and manure. The control plot excluded rock powders from the mixture. Already by the first and second year of the project the remineralized plots showed dramatic improvement in comparison to the control. Also, due to reforestation of grasslands, a significant increase in carbon sequestration was achieved.
Brazilian Model

The concept of using rock dust and other natural means to restore depleted tropical soils, increase food security, and provide income for small agrarian communities has also been tested and proven feasible by a team of Brazilian scientists led by Suzi Huff Theodoro, Ph.D., in Sustainable Development at the University of Brasília. They have been specializing in remineralization research and project implementation for the past 15 years. The goal of the project was to generate an effective strategy for impoverished family farmers to produce higher yields of quality crops without the need to depend on chemical fertilizers and government subsidies.
Plots were established in 10 remote impoverished communities (Quilombolas) founded by escaped slaves of African descent in the state of Bahia. While a few of the farmers traveled to the University of Brasilia for training, most farmers were introduced to project techniques and procedures by Theodoro's team on their plots. Rock powders donated by a local quarry were mixed with organic matter, manure and other affordable, natural, locally available materials and applied to the soils where primary food crops for the region were planted. In the first two years of testing, yields had increased by 10-30%, pH of the soil had shifted from highly acidic to mildly acidic or mildly alkaline, and the nutrient availability in the soil was greatly improved. Crops displayed better health, pest resistance as well as enhanced flavor. However, farmers noted that the most significant aspect for them was the improved capacity of remineralized soil to hold water, as shortages and droughts are common during the dry season.
Inspired by great results, Theodoro set out to implement this model in other parts of Brazil and beyond. After attending the second Rocks for Crops conference in Kenya she partnered with a team of African colleagues and formed a research group at the University of Brasilia to study the effects of remineralization with various types of rocks. One of the researchers was Jean Pierre Tchouankoue, a professor from the department of Earth Sciences at the University of Yaounde in Cameroon. He traveled to Brazil and visited project sites to learn from Theodoro's experience with the intention of implementing her strategy in his home country. Tchouankoue remarked that not only is the soil, geology and climate of Bahia similar to those of Cameroon, but also the cultural and socioeconomic conditions. Both projects have the same intention to target impoverished communities of family farmers.
Cameroon Project
In 2011 Gilbert Kuepouo, Ph.D. in petrology and geochemistry, agrogeology expert, founder of CREPD and RTE's coordinator in Cameroon, led an initial workshop sponsored by Remineralize the Earth. Through his efforts the Cameroon project started to take shape, and a strong international team has formed. Gilbert will head up the development in partnership with Joanna Campe of Remineralize the Earth. Suzi Huff Theodoro has taken on the role of technical advisor. John L. Champagne, a senior advisor to the project, has had extensive experience through his 24-year USAID foreign service career in managing rural development and agricultural projects in Thailand, Panama and the Middle East. Jean Pierre Tchouankoue is representing the University of Yaounde in partnership with Kuepouo and will be overseeing five graduate students, monitoring and evaluating results as part of the research component of the project. Dionna Hatch, based in Nairobi, is the grant writer, leading the team through the grant writing and funding process.
The economy of Cameroon is primarily based on agriculture which employs 70% of the population and generates over a third of export earnings (primarily to the EU); thus, soil quality is especially important for the country's economy. The Cameroon Volcanic Line (CVL) is formed by a string of volcanoes that extends from the Atlantic ocean inland, where volcanic activity has created fertile, mineral-rich black and brown soils, which allowed the region to become the breadbasket of Central Africa. However, grasslands surrounding CVL are infertile, poor in nutrients and are not suitable for agriculture; yet, they are densely populated by small-scale farmers struggling to survive. Few of them have financial means to afford chemical fertilizers and pesticides, which increase yields in the short term while depleting soils, decreasing food quality and polluting the ecosystem in the long term. Severe droughts have further exacerbated challenges faced by these farmers, forcing millions of them to experience food shortages.
Generally speaking, these challenges are quite similar to those faced by impoverished family farmers in Costa Rica and Brazil, which makes these conditions ideal for implementing the project based on models developed by Todd and Theodoro. The primary goal of the project is also quite similar – ecologically sustainable production of food, fuel and income for local communities.
The initial stage of the project will take 1- 2 years. CREPD has selected 3 communities in various parts of Cameroon grasslands to establish 10 demonstration sites with control plots. Farmers will be trained to fertilize soils sustainably, mixing basalt rock dust and volcanic ash with manure, organic matter and other affordable, locally available materials. CREPD will perform a market study to identify most feasible crops for each area. Aside from food crops common in local diet and those grown for market, farmers will intercrop various species of fruit and nut trees, as well as jatropha, an alternative source of fuel with soil restoring properties. Results will be monitored and evaluated by a team of graduate students.
Goals and Benefits
The project has the potential of meeting numerous objectives while offering short-term as well as long-term benefits.
It helps small farmers achieve food security by restoring depleted tropical soils using natural sustainable means, such as remineralization and planting jatropha trees, allowing a slow release of nutrients, gradually increasing soil fertility. This not only increases yields but also improves quality and nutrient density of the crops, promoting the health and vitality of a population that has little access to quality health care.
Jatropha is a small tree known for its ability to both produce fuel and enhance soil fertility via its nitrogen-fixing properties, which distinguishes it from other commonly used but unsustainable sources of biofuel. It can yield around 1,590 kg/hectare/year (3,500 lbs/ha/yr) of oil highly suitable as a biodiesel, providing a renewable fuel source that can replace firewood harvesting and reduce the need to import expensive kerosene into rural areas. Sustainably intercropped, it can restore exhausted soils which fuel climate change into agricultural food production in just a few years, providing sustainable livelihoods in areas now severely damaged by drought, desertification and hunger and creating an economic model based on community self-reliance.
Educating and training farmers to utilize more effective and environmentally feasible agricultural techniques will allow them to produce higher yields without depending on expensive chemical fertilizers and pesticides, which lowers cost of production and allows farmers to produce enough surplus for market, increasing their income and quality of life.
Currently the organic sector in Cameroon is underdeveloped and accounts for only 0.08 % of total arable land. A gradual shift towards organic farming will create new economic opportunities in rural areas, producing quality food crops for local consumption and for export.
The environmental impact of this shift towards a more sustainable and environmentally feasible model of agriculture will mean not only less exposure to toxic agro-chemicals for the farmers as well as consumers of the crops but also less pollution for the ecosystems and watersheds in areas with limited access to clean water.
Converting non-arable land to arable with the use of rock dust and jatropha trees, and subsequent reforestation of impoverished soils will prevent and reverse desertification, create habitat and increase biodiversity of plant, animal and fungal kingdoms, which will lead to great increases in biomass and carbon sequestration.
Conclusion
The ultimate goal of the project is to create and test a model to be replicated across Cameroon and other parts of Africa and the world to create fertile soils, abundant forests and promote flourishing communities dwelling in thriving, healthy ecosystems by mimicking the effects of Earth's natural cycles, such as Ice Ages and volcanic eruptions.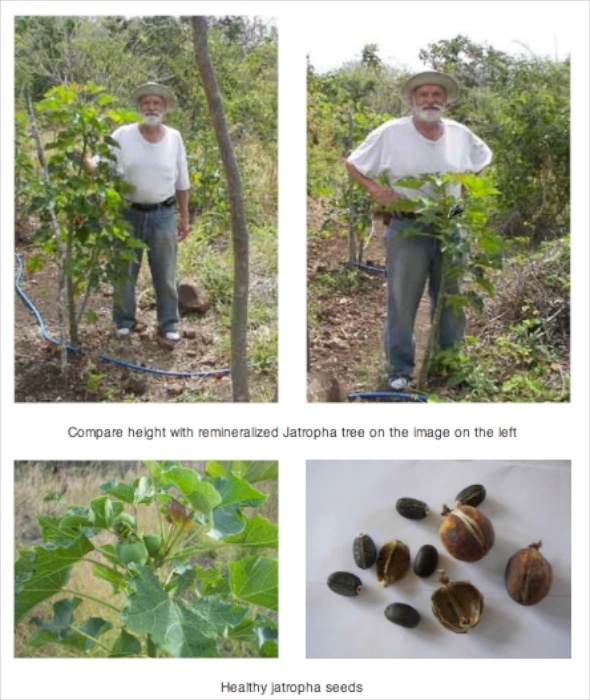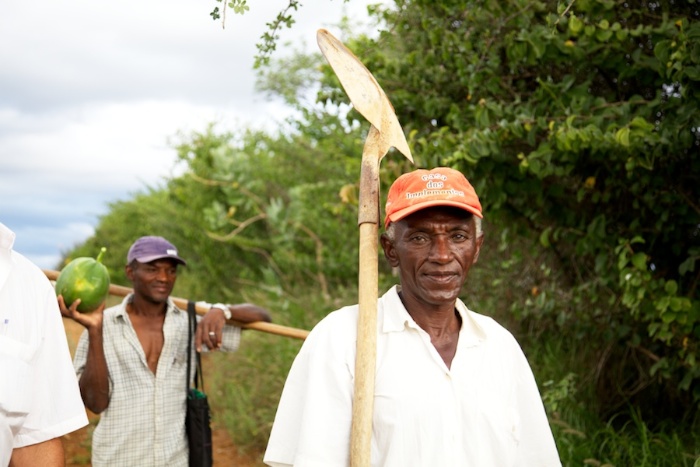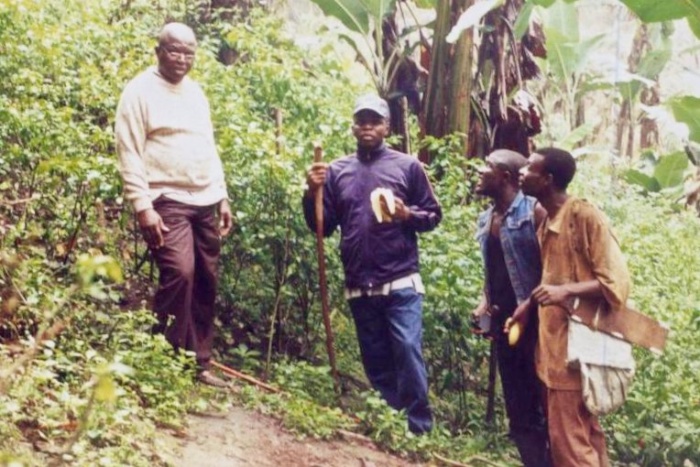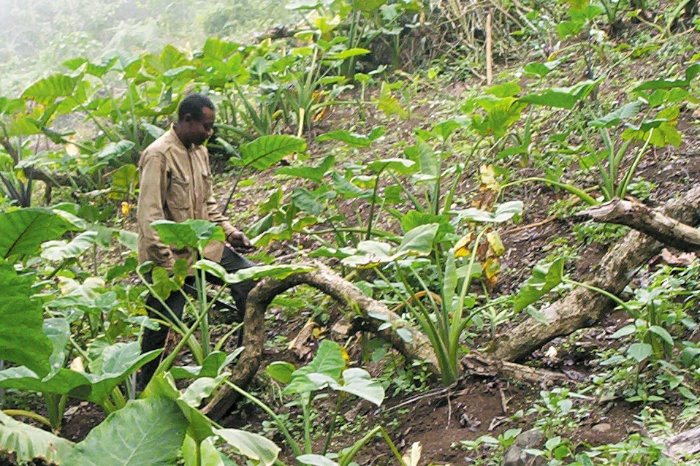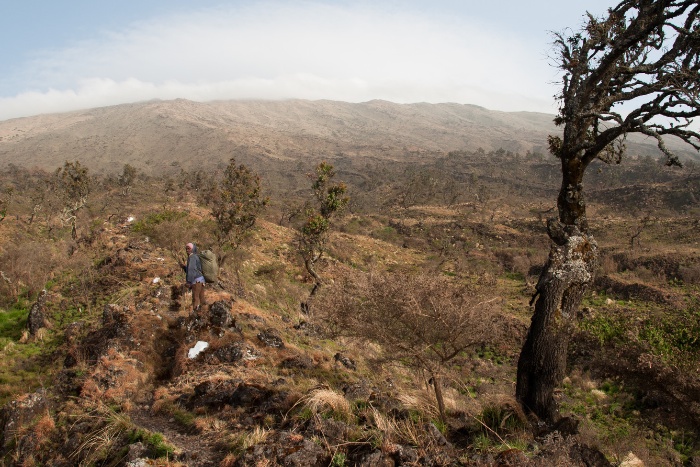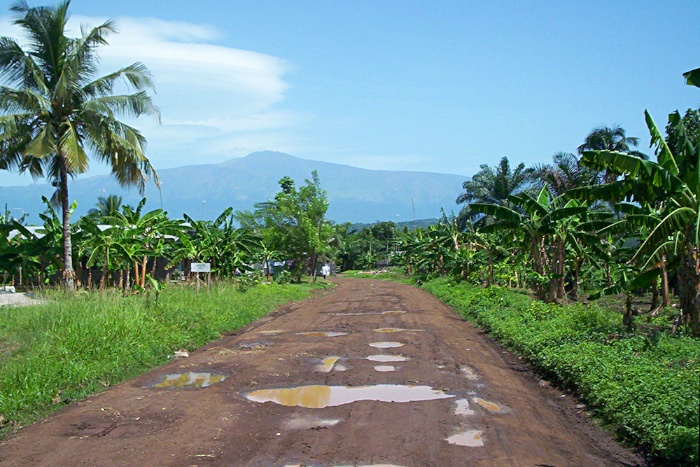 Support us on Patreon
Thank you for joining us today! Please become a member of RTE and support us on Patreon. Unlike many larger organizations, we work with a team of determined and passionate volunteers to get our message out. We aim to continue to increase the awareness of remineralization to initiate projects across the globe that remineralize soils, grow nutrient dense food, regenerate our forests' and stabilize the climate – with your help! If you can, please support us on a monthly basis from just $2, rest assured that you are making a big impact every single month in support of our mission. Thank you!
---