MEET THE TEAM
---
Joanna Campe
Executive Director
As the founder and Executive Director of RTE, Joanna Campe raises public awareness of the crucial role of soil remineralization with finely ground rock dust, sea minerals and other natural means to regenerate soils, forests and stabilize the climate. She promotes partnerships with foundations and educational institutions, government agencies, international development agencies, the private sector, and NGOs. She has decades of related conference participation, project organization, media development, authorship, public speaking, professional networking, policy advocacy, and public awareness building. She has co-authored several research papers and is the co-editor of Geotherapy: Innovative Methods of Soil Fertility Restoration, Carbon Sequestration, and Reversing CO2 Increase.
In the early 1980s, Joanna read the book The Survival of Civilization by John Hamaker and Don Weaver and what had for her previously been "dirt" under her feet became a vast micro-universe that is the basis of all life. She recognized the tremendous importance of John's work and joined together with him, Don Weaver and others to get the message out.
---
Don Weaver
Co-Author of The Survival of Civilization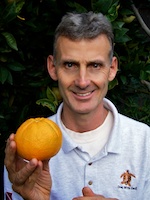 Don has for 37 years been an ecologist, researcher, writer and organic grower concerned with the health and survival of humanity and the Biosphere. Humanity must quickly transform into the wisely generous species on Earth, if the growing momentum of eco-climatic and health degeneration is to be reversed. He began working with John Hamaker in 1978. John's early writings inspired an understanding of how local and global soil remineralization with natural gravel (mixed rock) dust can enable us to perpetually grow high-quality crops and trees, the natural foundation for regenerating the socio-ecosphere. John and Don subsequently collaborated to author The Survival of Civilization, produce 11 issues of Solar Age or Ice Age? Bulletin, and numerous articles for the magazines Remineralize the Earth Magazine (1991-1997), Acres USA, Living Nutrition and more. His email contact is: earthdon@yahoo.com
Since John Hamaker died in 1994, Don has continued sharing these crucial insights. From 1997-2002, he researched and wrote To Love And Regenerate the Earth: Further Perspectives on The Survival of Civilization, which includes additional Hamaker writings in its 540 pages. Both Hamaker-Weaver books remain free at www.soilandhealth.org.
Don's ebook Regenerate the Earth! was published in 2011 and is available here.
---
Antonio Zamunér Filho
Research Database Coordinator – Portuguese to English (since 2022)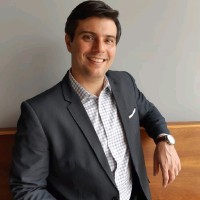 Antonio has a degree in Agronomic Engineering from the Federal University of Lavras (2007), a master's degree from the same University (2009) and a doctorate degree in Transport Engineering from the São Carlos School of Engineering – EESC/USP (2015). Since 2014 has been professor of the Mining Engineering course and, currently, a permanent professor in the Graduate Program in Production Engineering; both from the Federal University of Catalão. Develops research in the areas of Agrogeology; Environmental management; Optimization of Agroindustrial Products and Processes; and Transportation Planning.
---
Meteb Mejbel
Research Database Coordinator
Meteb is a recent graduate of Arizona State University with a master degree in environmental engineering. His area of interest is carbon management and air quality. He joined the Center of Negative Carbon Emission to work on his thesis which was focused on numerical analysis of direct air capture. He is working right to raise the awareness of climate change and carbon mitigations which then he decided to join Remineralize the Earth (RTE). He is committed to understand the role of rock dust in mitigating carbon emission and fighting climate change. In a world with full of hope, he believes that carbon mitigation alternatives can be deployed effectively if we work so hard to clarify these alternatives. So, he will help to shine the role of remineralization in fighting climate change.
---
Benjamin T. Rancourt
Science Editor and Writer (since 2016)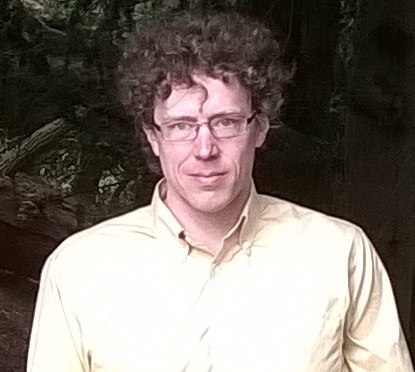 Benjamin T. Rancourt received his PhD in Philosophy from the University of Massachusetts Amherst in 2016. His continuing philosophical research focuses on understanding, knowledge, and science, among other topics. This research ties into his wider goal of encouraging deeper understanding of ourselves, our strengths, and our limitations. He hopes that greater understanding will help us use the resources available to us to preserve what is good and address what is wrong. Walking is his primary mode of transportation. He appreciates the natural world. He lives in North Carolina with his wife Julia, where he is a Teaching Assistant Professor at North Carolina State University and William Peace University.
---
Carter Haydu
Science Writer (since 2018)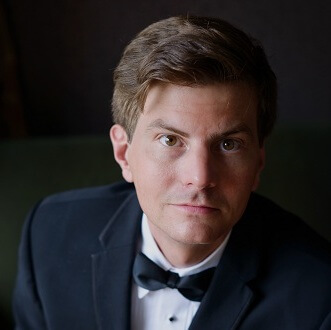 Carter Haydu is a senior content creator for King Abdullah University of Science and Technology (KAUST) in Saudi Arabia. Since 2012, he also has written about the Canadian energy sector for a Calgary-based trade publication. Carter has been a journalist since 2005, with much of his reporting delving into the environmental issues facing upstream oil and gas. He has written for Remineralize the Earth since 2018.
---
James Jerden
Science Writer (since 2022)
James is an environmental scientist and science writer focused on researching and promoting sustainable solutions to urgent environmental problems. He holds a Ph.D. in geochemistry from Virginia Tech and a Master's degree in geology from Boston College. Over the past 20 years, James has worked as a research geochemist and science educator. He joined Remineralize the Earth because of their effective advocacy, research, and partnership projects that support sustainable solutions to urgent environmental issues such as soil degradation (food security), water pollution from chemical fertilizers (water security), deforestation, and climate change. As a science writer for RTE, his goal is to bring the science and promise of soil remineralization to a broad, non-technical audience. When not writing, he can be found at his drum set.
---
Angela Ortlieb
Science Writer, Fundraising (since 2023)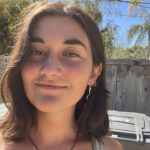 Angela graduated from Dartmount college in 2019 with a BA in biological sciences with a minor in sustainability. She is an Associate Manager and Coordinator of Sustainability & Social Impact at Williams-Sonoma, Inc. She specializes in Crafting & Telling Stories, Database Management & Data Analysis, Event Planning, Nonprofit Partnership Management, Project Management, Public Speaking, Research. Outside of work, she is also interested in animal behavior, cooking, climate justice, hiking, running, singing, surfing, writing.
---
Maxwell Rymsza
Science Writer (since 2023)
Maxwell Rymza is a 3rd year student at Villanova University pursuing a degree in biology with a minor in sustainability studies. After college, he plans on attending a graduate school to help him reach a career in medical research & development. His passion for a healthy Earth is rooted in many aspects of his life, whether it is with his involvement with research on campus, enjoyment of hiking, or his background from Central Pennsylvania. He hopes that the raised awareness of unnatural climate change will be the spark to a new generation of innovative minds who will lead the way to a better future.
---
Nicolas Bellomo
Science Writer (since 2023)
Nicolas Bellomo has just completed his PhD in material science and engineering (chemistry). He is passionate about sustainability, his main motivation for his career path and joining RTE as a science writer. He also graduated with a bachelor and master's degree in bioengineering. His last name sounds Italian but he is actually located in Luxembourg and Belgium. He likes traveling and meeting new cultures which is why he has done his share of travels (Iceland, USA, New Zealand, Vietnam and many more).
---
Dyani Frye
Science Writer (since 2022)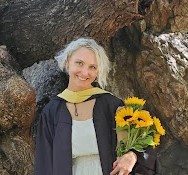 Dyani Frye is an environmental scientist passionate about communicating science so that it can be accessible to all audiences. She graduated from California Polytechnic State University (2022) with a Master's degree in Environmental Science and Management. Her thesis project investigated the use of an emergent spectroscopic technology, portable X-ray fluorescence, to predict physical and chemical properties of California soils. This research showed the viability of these predictive models across a broad geographic range. She believes that to preserve our most precious shared natural resources and achieve true sustainability, science must be paired with inclusive social initiatives and economic incentives. Through her writing at RTE, she hopes to use her science distillation skills to give others a better understanding of earth systems and how we can all positively impact the environment. In her free time, Dyani loves to identify flora and fungi during strolls through the woods, play chess, and read fantasy novels.
---
Debbie Patskowski
Science Writer (since 2021)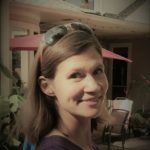 Debbie Patskowski is a senior petrophysicist and freelance writer on Medium, covering such topics as geology, science, and space exploration. Her professional areas of expertise include identification of minerals, rock types, and pore fluids using remote sensing (borehole) measurements. She has a BS in Geology and Environmental Sciences from Stanford and an MBA from the German University in Cairo. She and her husband live in Colorado where she enjoys running and hiking in the Rocky Mountains.
---
Katherine Fligg
Social Media and Marketing (since 2023)
Katherine is an insightful and collaborative digital consultant and marketing strategist. Drawing on experience within the education publishing, ed-tech and the non-profit sector, she supports efforts to grow communities, drive awareness to campaigns and develop foundations for fundraising. Her passion for community building, civic engagement and a desire to constantly learn motivates her to deliver and execute on impactful campaigns and initiatives that drive meaningful change for clients. Outside of work, she volunteers with organizations that support the most vulnerable in our society – foster children. She is an assistant Lacrosse coach at her kid's school, and an outdoor enthusiast.
---
Monica Harrington
Grant Writer, Science Writer (since 2023)
Monica is a writer and editor covering the sciences and technology. She collaborates with researchers and science-driven organizations to develop effective communications about their work. She draws on experience in scientific publishing, nonprofit development, industrial R&D, academic medicine, and other realms. Monica holds a master's degree in marine sciences and hopes to visit each of the world's oceans at least once.
You can connect with her via LinkedIn: https://www.linkedin.com/in/monica-harrington/.
---
Samantha Lee
Grant Writer (since 2022)
Samantha is passionate about wellbeing and mental health, climate action and protection, learning new and challenging things, and exploring the outdoors. She works at GitLab on the Learning and Development team. She is an all-remote work advocate and loves creating high-quality career development programs for the GitLab team. She is dedicated to promoting the regenerative and organic agriculture community.
---
Rasmus Sayre
Assistant to the Executive Director (since 2023)
Rasmus is a returned volunteer from Peace Corps Madagascar. He studied Political Science and Economics at Eckerd College. In his junior year, he was shortlisted for the school's writing excellence award, given to the handful of students showing the highest level of writing and research aptitude. Rasmus is a passionate outdoorsman and came to environmentalism through an appreciation for his time spent outside. He feels that at the intersection of socioeconomic progress and environmental protection lies our planet's greatest challenge. Therefore, Rasmus is excited about the climate solution that Remineralization and Enhanced Rock Weathering provides and is eager to help spread the word.
---
Naomi Yossef
Assistant to Executive Director, Grant Writer, Policy Writer, Science Writer (since 2023)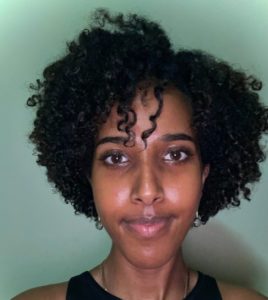 Naomi completed her MSc in Environmental Policy and Management. Growing up in Ghana, Naomi witnessed the exacerbation of socioeconomic issues due to the lack of prioritising environmental issues. This shaped her academic and professional career to centre on sustainability, with a focus on advocating for sustainable development and solutions in African countries. Naomi has been based in Ethiopia since 2020, where she has been supporting various projects that promote sustainable development and environmental education. Naomi is fascinated by the work at RTE to provide a sustainable solution to combat climate change, and is especially keen to support the Kilimanjaro project based in Tanzania.
---
Holly York
Let's Remineralize! Science Ed K-12 (since 2022)
Holly is a soil biologist and certified project management professional who is dedicated to increasing community participation in environmental stewardship. She develops and manages programs within multiple local non-profits, including at Camp Trivera for the Girl Scouts of Western Oklahoma and on the Grow OKC Programs Board for OKC Beautiful. Her passion for regenerative agriculture and sustainable systems led her to work regularly with other local organizations such as the Oklahoma Compost and Sustainability Association, the Science Museum of Oklahoma, Urban Agrarian, and OKC LitterBlitz.
Connect with Holly through her LinkedIn page. Holly York, PMP | LinkedIn
---
Hans Koehler
Graphic Designer, Video
Hans Koehler recently graduated summa cum laude from Auburn University with a BS in Industrial Design. Growing up in the forests and rivers of Alabama and the southeastern United States, his love for animals and nature began at a very young age. In fact, he's been a voluntary vegetarian for almost his whole life. Through his work with RTE, Hans hopes to raise awareness and spread the word about remineralization through videos and graphic design. Nothing is as important as saving our planet from climate change, and Hans believes that remineralization is a critical part of the solution.
---
Alan Kantor
Senior Web Designer (since 2022)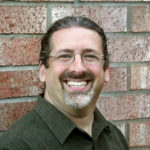 Alan has been working in web design and graphic design for companies, from small firms to Fortune 100 companies, since 1997. He has designed websites, book layouts, promotional materials, and more. Companies he has worked with include: Feral Pixels, World Trade Press, Institute of Noetic Sciences, among others. He has a Bachelor's degree in Anthropology from California State University, Northridge. He currently lives in Northern California.
---
Hillary Goodness Ekene
Full Stack WordPress Developer (since 2022)
Hillary Goodness is an alumnus of Tekedia Institute, Boston USA (mini-MBA), and the Federal University of Technology, Owerri (BTech). He studied Information Technology as his first degree, with a pre-existing background in engineering as a child from his dad's company.
He is a teacher that transitioned into a software developer with experience in WordPress application development that is user-focused and promotes accessibility for all. From his teens, he loves taking calculated risks and trying out new ways of getting things done faster, better, and more cost-effectively. Giving back to the community has been his pride.
---