Rockdust Is the New Organic!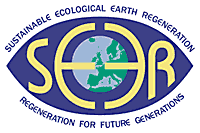 Two of the leading Organic Certification bodies, namely OF&G (Organic Farmers and Growers) and SOPA (Scottish Organic Producers Association) have approved SEER Rockdust for use by their members. This means that such benefits as increased yield, pest and drought resistance, improved flavor and higher nutritional benefit can now be realised on a professional basis by the organic movement.
Click here to read Stone Age Science from Permaculture Magazine.
Scotland based Angus Horticulture Ltd, who promote the products on behalf of Rockdust Ltd, has now established a basic framework of distributors around the UK, as shown on their website. "We know we have hardly scratched the surface of the potential market", states Alistair Ballantyne, Director of Angus Horticulture Ltd. "Whilst testimonials are coming in from around the UK, this Organic Approval is our ticket to attracting the main body of the farming and gardening community into realising the amazing soil remineralization and carbon sequestration benefits of these products. We believe that SEER Rockdust products to have a highly significant role to play in both the organic and non-organic markets in the future."
---