RTE Coordinator Promotes Sustainable Development in Cameroon
The African nation of Cameroon is a place of rich agricultural traditions and great natural diversity. Semi-arid regions in the north transition through the Savannah Highlands into tropical rainforests in the south. Gilbert Kuepouo, Cameroon's Remineralize the Earth (RTE) coordinator, knows all these ecosystems as if they are old friends—he has been studying them since his childhood.
Gilbert grew up in a small, hilly village in the Savannah Highlands. From his earliest years, sustainable agriculture was an integral part of Gilbert's life. "From generation to generation," he explains, "the livelihood of my ancestors depended on their healthy ecosystem. They grew natural foods, and they improved their food production through…crop rotation, composting, and the use of firewood ashes for pest control." His first education in geology and soil fertility came from observing his mother's intuitive gardening wisdom as she planted crops in areas of the village that provided the most appropriate soil conditions.
An enduring fascination with the relationship between soil fertility and geology led Gilbert to study natural sciences at the university level. "I learned in high school geography," he recalls, "that the Noun plain and the Moungo region belong to the active volcanic provinces, where explosive volcanic activities deposited thick volcanic ash layers that render them very fertile." Such insightful observations fueled his intellectual curiosity, but his undergraduate courses could not satisfy his educational appetite: "My quest for this understanding remained unresolved throughout my undergraduate courses, which made no attempt to apply geochemistry to agriculture."
After completing his Master's Degree in Earth Science, Gilbert was determined to continue his education according to his specific interests—thus began his pursuit of agrogeology, a relatively new field of study dedicated to the relationship between geology and agriculture. Completing adoctoral program in agrogeology would prove impractical, however, as a result of insufficient funding and a lack of agrogeology specialists in Cameroon. Disappointed but undeterred, Gilbert began a doctoral program in geochemistry and resolved to return later to the study and practice of agrogeology.
Having earned his Ph.D. in petrology and geochemistry, Gilbert wasted no time: "I immediately returned to Cameroon to create the 'Research and Education Center for Development (CREPD),' a non-profit organization intended to bridge the gap between the science and action of nature conservation in Africa." CREPD is now an active force in Cameroon's movement toward sustainable agriculture and a healthy environment; it works with various international organizations to minimize the use of dangerous agricultural chemicals and to promote effective, environmentally friendly alternatives.
Considering his background in geology and petrology, it is only natural that Gilbert is keenly aware of the role of rock powders in bringing organic agriculture to a new level of sustainability and biological vibrancy.
Innovative work and research promoting the use of rock dust…for sustainable agriculture and climate stabilization represent a breakthrough and a sensible return to nature. As the leading organization in this field, RTE needs to design and implement more demonstrative projects…in order to further its goal of consolidating and popularizing the technology and techniques of remineralization.
Under Gilbert's faithful direction and sponsorship of Remineralize the Earth, remineralization efforts in Cameroon are well under way. He is currently organizing a workshop—scheduled for April 1–2, 2011, in the capital city of Yaoundé—that will gather together all the people, organizations, and communities interested in using rock-based fertilizers in Cameroon. As an expert in the various agricultural endeavors of his native land, Gilbert is able to present focused and action-oriented plans that can make widespread remineralization a reality in Cameroon. The breadth and ingenuity of his ideas are truly exemplary—planting remineralized Jatropha plantations to produce fuel and enhance soil fertility, using rock dust to replace synthetic fertilizers for regional crops such as pepper and watermelon, exploring rock powder as a replacement for pesticides, and developing pilot programs at the university level that encourage the study of remineralization technology as an aspect of applied geochemistry. The meeting will also explore the possibility of a bioregional model similar to RTE's project in Costa Rica, designed by John Todd of Ocean Arks International, in which intercropping of over twenty species of trees was used to provide food, fuel, and income to sustain a local community.
The upcoming RTE workshop in Yaounde, Cameroon will provide a forum for discussing information, sharing experiences, and presenting research related to sustainable agriculture and remineralization. Among the several objectives and themes of the meeting, Gilbert hopes to identify sources of rock-based fertilizers and develop a concrete plan for transporting these materials to the farms and forests that need them. Gilbert knows that the progress of remineralization in Cameroon depends on stable, synergistic relationships between academic interests, non-governmental organizations, and indigenous rural communities. Cameroon's first RTE workshop represents a significant step towards implementing the principles of local agriculture and mineral fertility in this beautiful and diverse African nation. The environmental problems in Cameroon are varied and complex, but they need to be addressed, and Gilbert believes that "RTE technology…could be the best and most enduring holistic approach."
Gilbert Kuepouo is not an international bureaucrat or a representative of some faceless agricultural corporation. He is a loyal son of Cameroon who refuses to accept the ever-worsening consequences of chemical-dependent, industrialized farming. He has personally witnessed and confronted the environmental degradation and human suffering that inevitably follow upon the repression and corporatization of a society's traditional agriculture. But Gilbert is knowledgeable, motivated, and ready for action—with RTE's support, he is laboring to restore the verdure of Cameroon's forests, the fertility of its soil, and the health of its people.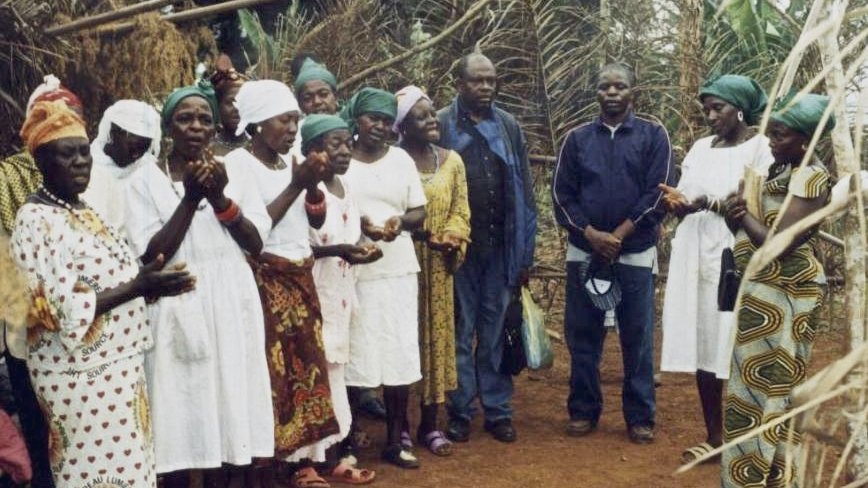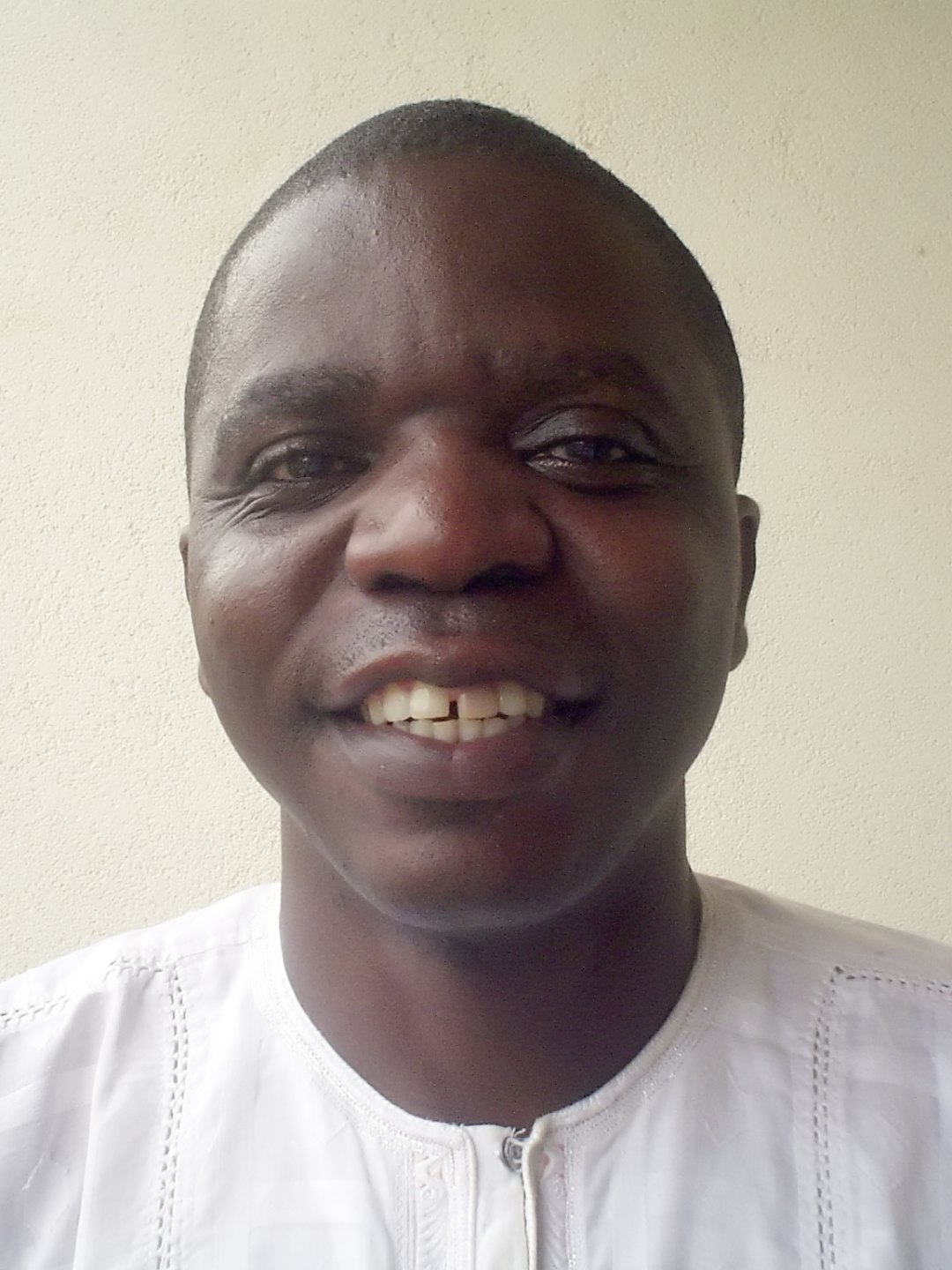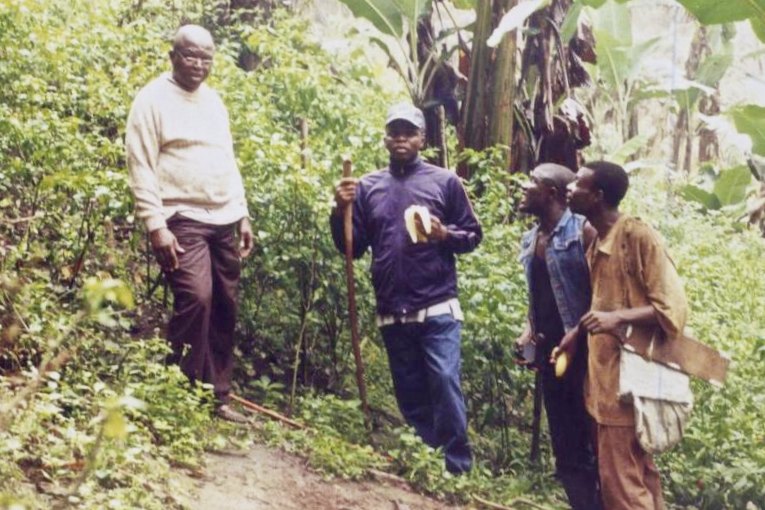 Support us on Patreon
Thank you for joining us today! Please become a member of RTE and support us on Patreon. Unlike many larger organizations, we work with a team of determined and passionate volunteers to get our message out. We aim to continue to increase the awareness of remineralization to initiate projects across the globe that remineralize soils, grow nutrient dense food, regenerate our forests' and stabilize the climate – with your help! If you can, please support us on a monthly basis from just $2, rest assured that you are making a big impact every single month in support of our mission. Thank you!
---