Dennis Amoroso has a plan to end the world's fertilizer crisis
When Dennis Amoroso made it his job to turn the world's mining byproducts into carbon-sinking fertilizer, he envisioned a future when his grandchildren could eat well beyond the safety of his organic orchards. A future full of flavorful, nutrient-dense fruit plucked straight off the tree — grown without toxic, carbon-emitting chemicals used in conventional farming.
As the world contends with record high food prices and looming threats from climate change, a fertilizer crisis propelled by the Russian invasion of Ukraine is putting the world's crops on hold. While the United Nations rushes to sign a deal with Russia to reopen nitrogen exports, Amoroso sees an opportunity to stop America's dependence on imported fertilizer altogether. He believes the globe's crops are destined to be carbon neutral and abundant. The only thing that stands in the way of that envisioned destiny, he says, is the sector's ability to divest from its toxic habits.
"The consumer needs to know that nutrient-dense food is on the way," he says. "When the consumer begins to demand the product, the industry will respond."
For the past 30 years, Amoroso's company has been busy turning toxic, carbon-emitting waste into a bomb of microbial activity for soil regeneration. Plant Nutrition Technologies, Inc.'s 80,000 square foot facility has processed billions of tons of waste from food giants like Smuckers and Del Monte Foods, turning piles of fruit pits into non-toxic plant food. Each batch brims with microbial activity that can bring the temperature of a pile over 100 degrees Fahrenheit.
The secret to the heat lies in microbial-boosting ingredients which carries 35 pounds of calcium, 165 pounds of iron, 30 pounds of magnesium, 5 pounds of manganese, 10 pounds of phosphorus, 32 pounds of potassium, 752 pounds of silicon, to every acre, every year. "It also [adds] biochar and bacteria and biomass which then regenerates the soil to its original primal state," he says.
Amoroso hopes to create a feedback loop that already exists in nature with big business savvy and a bit of quid pro quo. In exchange for handling trash for some of the biggest contributors of food waste, he gets an audience with the farmers that grow America's food products, which means he could convince them to make the switch to rock dust.
Amoroso still feels the USDA should take a leading role in educating the public on natural fertilizers. "A national campaign to provide the growers and farmers with the knowledge and supporting science for the use of non-chemical fertilizers would go a long way in helping to build a burgeoning fertilizer industry." With the help of the USDA's new Climate Smart Agriculture and Forestry grant, which supports innovators of American-made fertilizer, Amoroso hopes to receive up to $100M to continue supplying America with an alternative to the crisis. 
The grant requires that the fertilizer must be in use with a commercial enterprise, and Plant Nutrition Technologies, Inc. will be partnering with ShoEi Foods Corporation, a billion dollar Japanese food company.
Amoroso spoke to Remineralize the Earth to discuss solutions to a world running low on fertilizer, his hangups with conventional agriculture, and a goal to make California (and eventually America) carbon neutral with rock dust.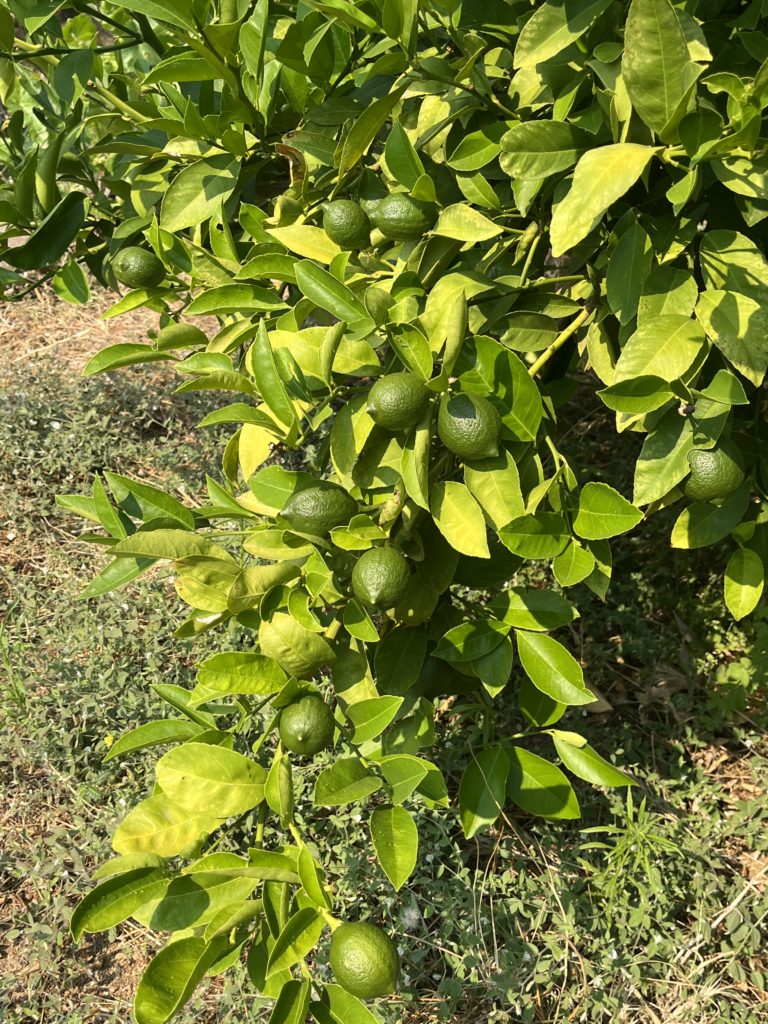 Q: When did you realize there was a problem with the modus operandi of the agriculture sector?
A: I was raised by vegans, and my mother was a doctor of homeopathic medicine, so I understood from childhood that using chemicals to grow plants was counterproductive to plant health which is counterproductive to human health. We started this 30 years ago because we wanted to get the gold out of the mine waste that is all over the state of California.
Q: What are some other issues going on with conventional fertilizers?
A: A long time ago, I said that my grandchildren will not grow up in a world where the only kind of food they can get is what's growing with chemical fertilizers. We have fertilizer at a time in the history of the world where the price of fertilizer has quadrupled in 10 months and Europe has no fertilizer. We just had a gentlemen stop by here 3 days ago asking about a potential 30,000-ton order to ship to France because the French are in panic mode. The Peruvians have stated that they are going to have a 40 percent loss in agricultural yield this year because they cannot get fertilizer.
Q: Is the USDA doing anything to help farmers around this crisis?
A: The USDA is not sitting on its hands. They put out a proposal for a $100M grant per applicant, we applied for it and we are going to know by the end of July or the first of August if we got the grant. If we did, we get a check for $100M because we are in the American made, non-chemical fertilizer industry and we are associated with commerce. [Editor's note: As of 7/24/2022, PNTI has been informed that they will receive the grant, though the total amount of money is not yet determined.]
Q: How did the company form partnerships with large companies?
A: We did not solicit them. Dole Foods, Del Monte, Smuckers, Diamond Nuts are all strategic partners because they all have a waste product that they have to get rid of or they are going to be fined by the state of California for putting it into a landfill.
Q: How do you turn tons of food waste into rock powder?
A: As the food waste is decomposed by bacteria, the bacteria are designed by mother nature to break down the rock powder, and the food waste is the sugars that they need to proliferate. They just have billions and billions of babies. We did a probe into the side of the pile of 3,000 tons of fertilizer and we probed into it 20 inches deep: it's 140 degrees [Fahrenheit] inside that pile. It's an indication of biochemical activity in the rock powder.
When we put walnut shells in, which we get from Diamond Nut, two days after we put them in the pile, you can't find the nutshells, because the bacteria break them down into a super fine powder.
Q: How do we get these food companies to not only give you their waste, but to also use rock dust to grow the food they use for their products?
A: We have been telling them that now that we are the go-to people with the patent on this product. If they expect us to take their food waste, there is a quid pro quo. They have to introduce us to their farmers. We've gotten a lot of pushback from the field farm managers because they have been promoting chemical fertilizers for so long that they say, "nobody is going to want that." Nobody wanted to develop a system where they could process the waste but it also turns into an unbelievable product.
Q: There's a lot of pushback from farmers using conventional methods who have hang-ups on rock fertilizers, how do you convince the reluctant agriculturalist?
A: This entire concept of toxic metals, there's a difference between heavy metals and toxic metals. Plants use heavy metals to build themselves, they do not use toxic metals. Most of us who have taken on the mission to shut the fertilizer industry down, we have no problem speaking the truth about what is actually happening.
We test everything we touch for toxic metals. We also have proprietary chemical technology for removing mercury, arsenic, lead if they happen to be in the material. We have access to 2 billion tons of feed stock that has absolutely zero toxic metals of any kind. The state of Nevada has asked us to take and process 200 million tons of gold and silver pre-processed material that has mercury in it and we've already tested our technology. We can remove that mercury 100% along with the $85B worth of gold that's in it.
Q: What is the future and what are exciting developments for the company?
A: Vulcan Materials sent their regional director of governmental and public relations to visit the plant and she asked us, "What would it take to supply the entire agricultural industry in the state of California?" And I said, "It would take 50 plants at a cost of $20M per plant to supply the agricultural industry of the state of California." And the reason she asked that is because if we supply the agricultural industry in the state of California with our product, we make the state of California carbon neutral. We remove more CO2 than the state regenerates. Lawrence Berkeley National Labs' enhanced rock weathering program reported to the state of California that if it expects to achieve its greenhouse gas reduction goals, they must move chemical fertilizer out of agriculture.
Shenise Ramirez is a multimedia journalist, environmental sci-fi writer, and educator with a soft spot for agroecology. They have backpacked from newsrooms to mountains for the past seven years, producing content for platforms like iHeartRadio, FiOS1 News, Business Insider, and UrbanOne. As a science writer and social media editor for RTE, they use multimedia storytelling to translate research into stories that bring readers behind the scenes of groundbreaking science. They believe intersectional journalism creates fertile ground for past transgressions to grow into an environmentally just future.
Support us on Patreon
Thank you for joining us today! Please become a member of RTE and support us on Patreon. Unlike many larger organizations, we work with a team of determined and passionate volunteers to get our message out. We aim to continue to increase the awareness of remineralization to initiate projects across the globe that remineralize soils, grow nutrient dense food, regenerate our forests' and stabilize the climate – with your help! If you can, please support us on a monthly basis from just $2, rest assured that you are making a big impact every single month in support of our mission. Thank you!
---
2 Replies to "Dennis Amoroso has a plan to end the world's fertilizer crisis"
Myrto Andre

December 29, 2022 (7:04 am)

Where can I get the best rock dust for my garden
---