Rocking Glasgow: REMIN Aims to Highlight the Benefits of Remineralization at COP26
If gardeners and farmers simply used a little rock dust, then it would contribute towards stabilizing climate change. That is a message Jennifer Brodie, technical director at REMIN (Scotland) Ltd., hopes to convey with a carbon capture garden when the United Kingdom plays host to the United Nations 26th Conference of the Parties in Glasgow, Nov. 1-12, 2021.
"They'll have acres of sophisticated technology on display [at COP26], including electric cars, solar panels and fancy windmills, and yet I truly believe the answer to climate change is right here under our feet.
"I hope to develop this into the idea of growing our soil and getting rock dust into the soil has a key part to play in this," she said, adding if organizers approve her display, then it will provide an opportunity to showcase just how accessible climate action can be for everyone, without necessarily relying on high-tech solutions.
"We can all play a part. Everyone is looking to technology, but I want to get the message out there that this is so simple. We don't have to get technical, not even from a soil science perspective."
To qualify, exhibits at this year's UN environmental conference must meet various themes, such as demonstrating adaption and resilience to help communities adapt to, and prepare for, the worst impacts of climate change, as well as offering solutions that safeguard and restore natural habitats and ecosystems to preserve the planet's biodiversity. There is also an emphasis on accelerating the clean energy transition by encouraging use of cheaper renewables and storage.
A carbon-capture garden certainly adheres to shared challenges to be highlighted in COP26 displays for delegates, Brodie said, and it does so without the need for advanced innovations. Remineralization simply copies what nature has done for eons.
"It's the glaciers that brought down the minerals from the mountains, and what we're doing is selecting and applying the freshly-crushed, but ancient mineral-rich rock that is a byproduct of our own quarrying industry, just as the glaciers did millions of years ago."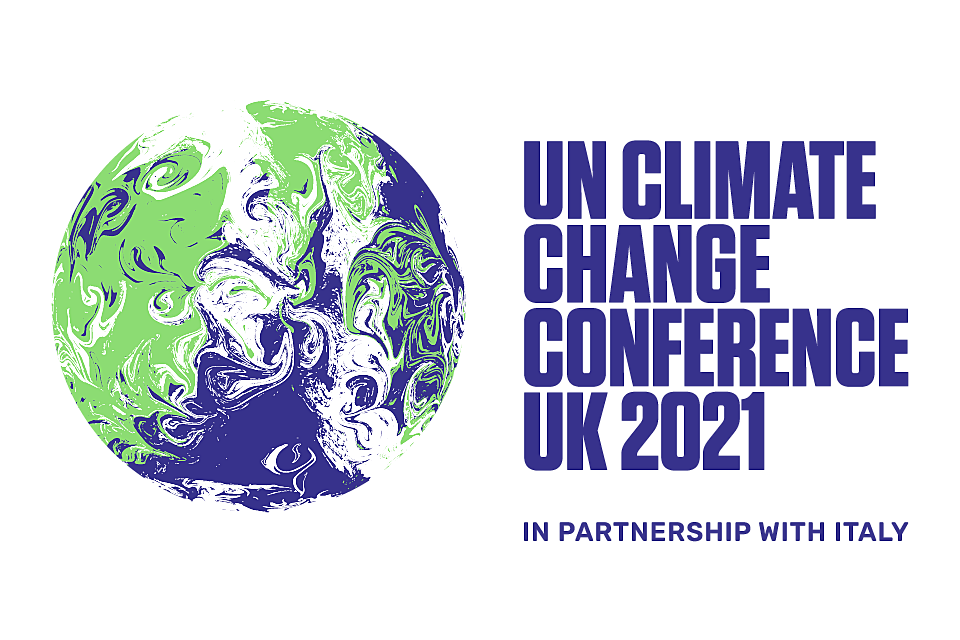 There are various opportunities for involvement at COP26 via the UK government, including for local participants through exhibit spaces and creative displays featuring gardens and use of the outdoor space. This leads Brodie to think her would-be display at the event might be done in partnership with the City of Glasgow. "I would like to work with the council and have the garden ready in time."
She added: "The emphasis will include growing our own healthy food to highlight the need for us all to play a part in securing our own food security into the future. With it being so late in the year, we'll have to focus on over-wintering vegetables. Yes, we will aim to have a few later flowers such as edible nasturtium and some Scottish heather to keep the pollinators busy.
"It's a very simple, 'back-to-basics' story to tell, though. We'll have explanatory boards up, and possibly a visual display unit."
A brief history of Brodie
Brodie earned an honours bachelor's degree in zoology from the University of Aberdeen in Scotland. She worked with an Aberdeen-based oil pollution control firm for a decade before working with the SEER Centre just outside Pitlochry in Highland Perthshire for another 10 years.
After eventually having to move on to set up her own REMIN (Scotland) enterprise (reminscotland.com) in 2014, Brodie now sells volcanic rock dust as a soil and compost remineralizer, and also as a carbon capture product (with Newcastle University verifying the latter attribute).
Brodie said: "There's organic carbon and there's inorganic carbon. The organic carbon, in this context, is carbon that has been part of living tissue, whether it's animal or plant. When you add the REMIN to the soil, you'll get bigger, healthier plants. If you get a bigger plant, then that plant has captured more carbon [see video]."
When it comes to capturing inorganic carbon, the calcium and magnesium in freshly-crushed REMIN are present as silicates. The captured carbon replaces the silicates and either goes into solution via a process known as enhanced rock weathering or it forms calcium carbonate, or calcite, that remains stable in the soil for thousands of years. In both cases, the carbon is known as inorganic carbon as it has never been part of living tissue.
According to Brodie, Sir David Attenborough says "volcanoes fertilized our planet" and he goes on to accurately capture the environmental crisis facing humanity in his book, A Life on Our Planet. Paraphrasing his work on carbon capture, Brodie said: "What we've done is burn our coal and our oil and put a layer of CO2 around our planet. But where did that coal and oil come from? We know coal and oil is made up of ancient plant and animal material."
She added: "Over time, this material turns into coal and oil. We've now burned up this coal and oil, and in so doing we've put the carbon from it back into the atmosphere from where it once arrived via photosynthesis. Rock dust is the key to drawing down that carbon dioxide and putting the carbon back where it came from — yes, into the soil."
A bit about trees
Worldwide, governments and industry are pledging to reforest the earth as a means of absorbing atmospheric CO2, noted Brodie. This is emphasized in the Trillion Tree Campaign. While a tree will absorb a lot of CO2 as it grows, she said, this carbon capture slows down once the tree matures and carbon capture becomes limited to leaf replacement and the sugars the trees make and pump out through the roots.
However, she added, when adding rock dust to soil, that CO2 forms a bond with calcium and magnesium to create calcite, and the absorbed carbon can remain stable in the earth in this form for thousands of years.
"This popular activity of planting trees is all very well, but if we can get the rock dust into the soil at the same time, then we will grow bigger, healthier trees whilst the REMIN will also anchor carbon in the soil for much, much longer. So yes, use REMIN whilst you are planting trees and you're on a win-win."
Assuming her carbon capture garden is approved for exhibition at COP26, Brodie certainly aims to capture media attention and publicize the value of REMIN and remineralization for not only growing healthy, abundant plants (trees, flowers, vegetables, et cetera), but also for combating climate change.
"I want the take-home message to be that everyone can play their part by learning from nature," she said. "This is a low-cost byproduct of quarrying. The 'back-to-basics' idea is that if we grow our soil, as well as the health benefits of the minerals which we all need, we also contribute to stabilizing the climate of our planet."
Support us on Patreon
Thank you for joining us today! Please become a member of RTE and support us on Patreon. Unlike many larger organizations, we work with a team of determined and passionate volunteers to get our message out. We aim to continue to increase the awareness of remineralization to initiate projects across the globe that remineralize soils, grow nutrient dense food, regenerate our forests' and stabilize the climate – with your help! If you can, please support us on a monthly basis from just $2, rest assured that you are making a big impact every single month in support of our mission. Thank you!
---