Upcoming Conference "Regenerating Vitality: Realizing Nature's Potential"
The 8th Annual Soil and Nutrition Conference will come to to Southbridge, MA this December 1 – 2, with a pre-conference event on November 30. The title for this year's conference is "Regenerating Vitality: Realizing Nature's Potential." This event will bring together many leading members of the growing movement around quality.
The event will have 29 featured speakers — including successful farmers, cutting-edge researchers, enlightened health practitioners, and pioneers of food quality — sharing their collective knowledge of the broader food and environmental movements. The organizers describe the conference as "the nexus of information and networking for all those interested in coming together around soil and nutrition."
Integrating diverse viewpoints, this year's program engages growers and gardeners with principles, practices and innovations for ecologically and financially sound farming, and presents the health-conscious consumer and medical professional valuable insights to effectively advocate and select for quality in their local region and food supply.
The conference will include presentations by speakers such as: Maya Shetreat of the Terrain Institute, Zach Bush of Biomic Sciences, Gerald Pollack of the University of Washington and 4th Phase Inc., and Lisa Stokke of Next 7 and Food Democracy Now!
Pre-conference
In addition to the main conference, there will also be a pre-conference giving attendees the opportunity to dig deeper into the principles and practices of regenerative eco-agriculture.
In the morning, there will be a half-day intensive led by Real Food Campaign (RFC) leaders Dan Kittredge, Greg Austic and Lisa Stokke, along with other key allies and partners. The goal of RFC is to use data to incentivize markets to increase the nutrient density of our food supply, and at this event they will share their progress. To accomplish that goal in the near term, RFC partners with Bionutrient Food Association members who sample our food supply in real time on farms and in stores. In the long term, RFC hopes to build a device to discern nutritional information, quickly and easily in fields and stores.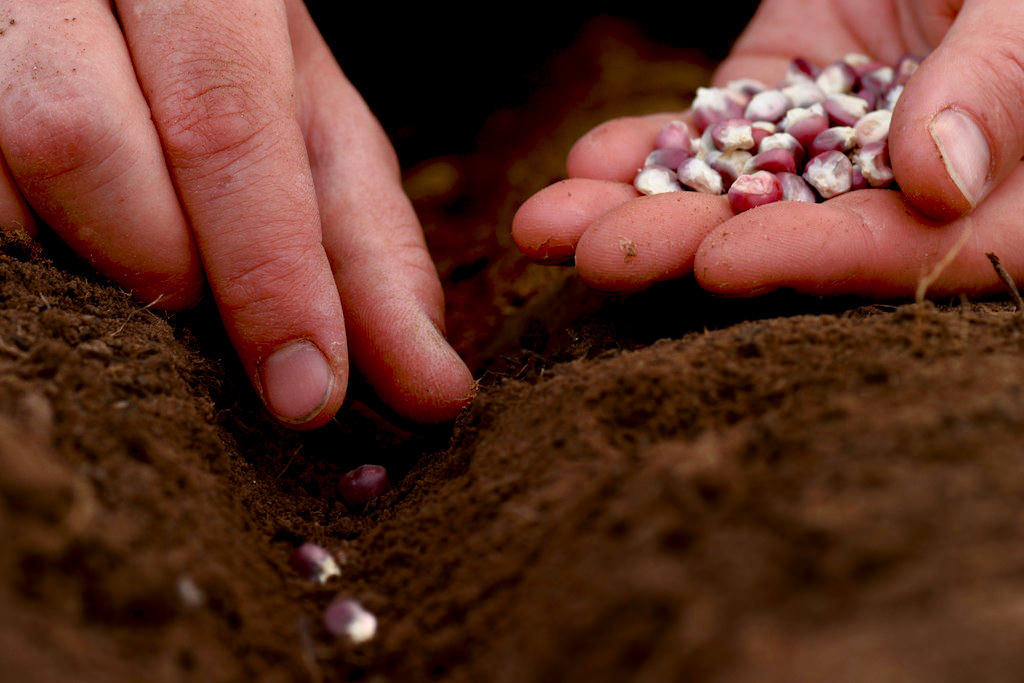 Other presentation at the pre-conference include: "Bridging our fossil fuel dependence to a regenerative economy" by Mark Cohen, "The principles and science of developing regenerative agriculture ecosystems" by John Kempf, and "Carbon sequestration for healthier food, more resilient farms, and less extreme weather" Bryan O'Hara.
The three days of events will explore the principles, techniques and practices at the intersection of farm and human ecosystems that can be applied to improve environmental sustainability, food quality, and overall well-being.
Support us on Patreon
Thank you for joining us today! Please become a member of RTE and support us on Patreon. Unlike many larger organizations, we work with a team of determined and passionate volunteers to get our message out. We aim to continue to increase the awareness of remineralization to initiate projects across the globe that remineralize soils, grow nutrient dense food, regenerate our forests' and stabilize the climate – with your help! If you can, please support us on a monthly basis from just $2, rest assured that you are making a big impact every single month in support of our mission. Thank you!
---