Jon Frank and the Quest for Nutrient Dense Food
International AG Labs Farm in Fairmont, MN
Recently, RTE's Emily Schaefer conducted an interview with Jon Frank. He was excited to share his knowledge and experience with us. The following article is based on that interview.
As a four-year old, Jon Frank spent his days tending to his own garden. As a teen, he was an ardent student of soil-tending techniques and an avid reader of Acres U.S.A. magazine. Jon has always described himself as a man of the soil. Today, he is a co-owner of International AG Labs and the founder of Grow Your Own Nutrition, a project that helps gardeners mineralize their soil to grow nutrient dense foods.
At twenty years old, before establishing himself in the world of agriculture, Jon was an American missionary in India. While he was working to develop communities abroad, he never lost his interest in the soil. On a furlough in the United States, he read Dr. Dan Skow's book Mainline Farming for Century 21, which inspired him to pursue his passion for the soil full time. Dr. Skow is a leading soil scientist and founder of International AG Labs. He started AG Labs over 25 years ago as a way to help large-scale farmers grow high-brix foods through a "biological approach to agriculture." Brix is a measure of sugar content, and in plants it is strongly correlated with mineral content.
The company encourages farmers to improve their soil by applying organic compounds, microbes, sea minerals, and rock powders. Enthralled by the book and the mission of AG Labs, Jon emailed Dr. Skow and asked if he could study his soil methods. A year later, in 2001, he was hired as the secretary of AG Labs.
On the job, Jon became immersed in the intricacies and nuances of the soil theories of Dr. Skow, which built upon the work of his mentor Dr. Carey Reams. Jon studied their approaches to soil, read their published and unpublished works, and listened to Dr. Reams' recorded lectures. "I started listening to the old cassette tapes. Listening and listening," said Jon, "My wife complained she felt like she was going to bed with Dr. Reams, because I would have my little walkman and I would listen to the cassettes." Jon was a quick learner, and through his secretarial position and independent studies, he gained insight into the technical details of how to promote exceptional plant growth by properly nurturing the soil. He moved upward from there.
So pretty soon, it didn't take too long, I out-grew a secretary position, because I was far better as a consultant in the business and talking on the phone. So we got another secretary within two and a half years. By four years, I was one of the partners in the business.
AG Labs' approach to soil is strikingly different from traditional methods. Traditional fertilizing methods aim to replenish the soil with the nutrients plants use for growth. While this may help grow next year's season of crops, it stagnates the quality of the soil. If minerals in the soil are unbalanced, soil patterns will not improve and crops will stay the same. "Almost everybody fertilizes typically for what is removed from the crop," said Jon, "That's the wrong way to do it, because it perpetuates the pattern that the soil already has. It doesn't get what we need to produce quality." By changing "soil patterns," Jon observes farmers can work more effectively toward higher quality produce. AG Labs aims to help farmers fertilize toward an ideal soil by testing soil samples and designing individualized fertilizer mixtures of minerals and microbes for farmers.
International AG Labs
In creating these individually tailored fertilizer mixes, AG Labs works to find the right ratio of soil components, balancing major minerals, trace minerals, and microbes. The proper ratios of major minerals, like calcium, magnesium, and phosphate, are integral to a healthy soil environment. AG Labs helps farmers gradually balance the ratios of major minerals in the soil through remineralization and other techniques. Although these major minerals are important, equally important are trace minerals like potassium, nitrate, iodine, and sulfur. Without the presence of these trace minerals, the soil cannot reach optimal health. AG Labs utilizes various rock powders and sea products in their soil mixtures, because they serve as powerful and consistent sources of major minerals and trace minerals.
It is also essential for the soil to have strong microbial communities in order to makes some nutrients available to the plant. AG Labs promotes microbial growth in the soil by adding microbes and providing key nutrients for the microbes to feed on and, in turn, feed the plant. Jon calls broad spectrum remineralization with trace mineral rock powders absolutely critical. "We want trace minerals [and] rare earth elements, and we want the happiest microbes we can find," Jon said, "They're what's going to give us all the digestion to feed the plant, and when that starts working, you can't imagine how much potential increase in yield you can get and how good it can taste." He compares the process to perfecting a recipe for a cake. In order to get the best cake, it is necessary for all the ingredients to be in perfect ratios. Similarly, in order to grow the best foods, soil must have a perfectly balanced recipe. "If you want good quality food," said Jon, "It is as simple as following a good recipe. It really is."
Although the soil recipe is important, it is not the only way to promote plant growth. AG Labs also recommends the use of foliar sprays, which they provide through their affiliated Foliar Sprays website. Foliar sprays can direct the manner of growth a plant experiences. For plants like cabbage, it is important to emphasize leaf growth. Whereas, for a plants like tomatoes, it is more important to emphasize fruit growth. Different foliar sprays can provide the proper nutrients to encourage plants to put more energy into different types of growth. Over 25 years, AG Labs has demonstrated that the combined use of mineral mixtures and foliar sprays can dramatically change the patterns of soils, helping farmers optimize their land and grow higher quality produce.
When he was secretary, Jon developed a seemingly intuitive sense of how to analyze soils and make recommendations for the various ratios of minerals and microbes. From memory he can rattle off common soil ratios, plant-specific Brix scores, and geographically-specific rock powders.
Although Jon had become a new partner, his thoughts kept returning to his time as secretary. While manning the phones, he received many calls from small-scale gardeners eager to use AG Labs to improve the quality of their food. AG Labs, however, was specialized in large-scale farmland and did not sell materials in quantities small enough for backyard gardens. Jon saw an opportunity to apply the methods of AG Labs to meet the needs of these at-home gardeners and launched the project that became High-Brix Gardens and the Grow Your Own Nutrition Project.
Reaching out to small-scale gardeners
The shared goal of High-Brix Gardens and Grow Your Own Nutrition is to improve food quality for small-scale gardeners. Similar to AG Labs' work with farmers, High-Brix Gardens helps gardeners rewrite the patterns of their garden soil and improve the taste and quality of their foods. Grow Your Own Nutrition goes a step further, focusing specifically on improving the nutritional content of foods.
Although achieving a high brix level is important, it does not necessarily indicate that a certain food item is nutritious. A food item can have high brix, but low nutritional content. Jon tested this concept with a study evaluating the variation of nutrient-density in butternut squash. He sought butternut squash samples from as many sources as he could find for analysis. In the end, the lab received 27 samples from farmers and corporate grocers. When they analyzed the samples, they found a wide range of nutritional content in the different types and brands of butternut squash.
The butternut squash investigation led an important observation about nutritional content in produce. "I realized there is no standard," said Jon, "When you sell a screw, there are standards. You have very detailed standards for almost anything. You know what the standards are for food? There's really only two. If it's not rotten and it doesn't send people to the hospital, you can sell it."
The continued quest for nutrient dense foods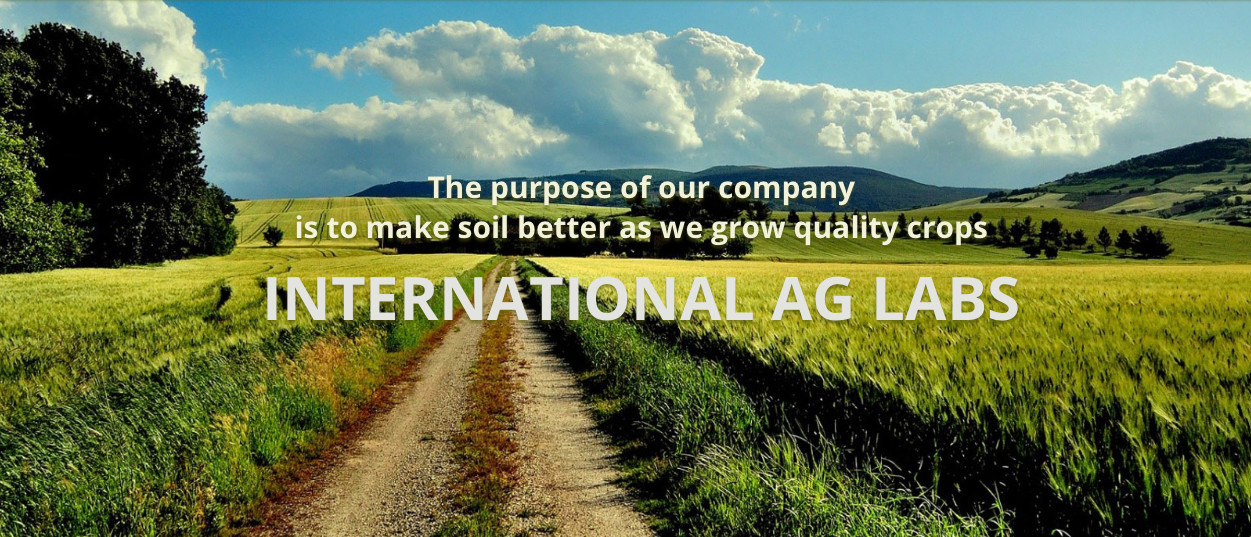 This realization led Jon to develop the Tomato Project, a quest to set a standard of nutrient dense tomato. Many other gardeners have joined Jon on his quest. Every year, Tomato Project participants have a tomato fair, including taste tests to see which one is best and measurements to see which one has the highest nutritional content. The hope is to find the perfect soil recipe for the most nutrient dense tomato. We can then set that nutrient density score as the standard for a high-quality tomato, and we can offer guidelines for how to achieve it.
We're trying to build the soil up towards what it should be. And that's how you get nutrient dense foods. If you want nutrient dense food you have to meet nature's requirments to get it. You don't get nutrient dense foods by accident. You have to create the right environment.
Introducing minerals and trace elements into the soil through remineralization is a crucial part of soil balancing.
Jon's goal is to help people grow the highest quality food in their own gardens and, ultimately, to set a standard for nutrient dense produce in the marketplace. He is not alone. More people are concerned about the nutrient content of their foods. They want nutritious and non-toxic foods, but such foods are increasingly difficult to find.
My goal is I want to build these standards and then start providing to growers. Believe me, there are many growers–large market growers–that have said, "I want to work with you if you're ready to buy my produce and market it. I want to do it because I want to grow best quality food. The problem is, I am not paid for it and if I am not paid for best quality, I cannot afford to do it."
Establishing nutrient dense food standards could help bring better quality food to market from both large-scale and small-scale growers.
As a man of the soil, Jon has dedicated his life to his passion for agriculture. "I never lost that passion. It's always there. If I could grab a book and read, I would probably study soil."  Jon intends to follow his passion for soil and help improve food quality worldwide. "I am all about only one thing: nutrient dense food that impacts human health and nutrition. I don't care how we get there. That's all I want. That's my focus." Jon firmly believes in his vision for the future.
SOURCES
AG Labs https://aglabs.com/
Tomato Project http://www.thetomatoproject.net/
GYON/High Brix https://www.highbrixgardens.com/grow-your-own-nutrition.html
Foliar Sprays http://foliarsprays.com/
Emily Schaefer interview with Jon Frank, August 2017
Support us on Patreon
Thank you for joining us today! Please become a member of RTE and support us on Patreon. Unlike many larger organizations, we work with a team of determined and passionate volunteers to get our message out. We aim to continue to increase the awareness of remineralization to initiate projects across the globe that remineralize soils, grow nutrient dense food, regenerate our forests' and stabilize the climate – with your help! If you can, please support us on a monthly basis from just $2, rest assured that you are making a big impact every single month in support of our mission. Thank you!
---