Ocean Arks Carbon Sequestering Project: A Forest in Costa Rica
Almost a year ago we embarked upon a long hoped for dream. Our Costa Rica based colleagues and partners, long term New Alchemist William Turley and his green-thumbed wife Angie Sanchez are planting trees on their land on the deforested lower slopes of the Volcano Miravalles in Guanacaste.

Our plan is to replace formerly forested, overgrazed grasslands there with a working landscape of trees. The land is currently leased from William and Angie. Within the year we would like to buy degraded land nearby and dig in ourselves for the long haul. The new forest is comprised of three categories of trees, all of which will help heal the land, build soils, remove carbon dioxide from the atmosphere, and combat global climate change.
The first category of trees bear oil-rich seed crops to make biodiesel fuels for local use. The agro-forest component is the second category and will be made of trees that produce fruits and nuts. The third is made up of native forest species, many now rare in the wild. Most are slow growing and valuable only after many decades. They represent the historic ecology of Guanacaste and are extraordinarily important ecologically.
In essence we are trying to design an Earth-healing economic landscape that initially will have short and mid- term economic value. This will be followed by a slower maturing, long-term forest that will eventually be capable of supporting an economy for decades and perhaps centuries. We are trying to apply a new ecological theory of design in Costa Rica as well as Appalachia.
In terms of scientific inquiry, we are also investigating the effectiveness of remineralization through adding finely crushed rock powders to the soil. This should assist the growth and health of the trees. We are using rock powders from local volcanic rock. Initial funding for the work has been from our colleague, Joanna Campe and Remineralize the Earth1 who are partners in the enterprise.
A second scientific dimension to our project is to study the accumulation and long-term storage of organic carbon in forest soils. Agricultural soils around the world are losing organic carbon, fueling climate change. We hope to develop techniques that will enhance the rate at which tropical trees incorporate organic carbon in their soils.
Take a look at these seeds, they have already matured! So our first crop took less than 9 months. We will replant these 15 seeds and keep track of them. The other tree in the same row that had one fruit is flowering again. This is a mineralized row! (Project manager William Turley)
We further want to be able to measure the accuracy of Ocean Arks' carbon neutral program for its members. Those of you who have calculated your carbon footprint, and joined the program will want to know how well we are sequestering carbon and whether your support makes you carbon neutral.
Please consider joining our carbon neutral program. Check the website for updates www.oceanarks.com .
Spanish Name
Aguacate
Cedro Amargo
Cenizaro
Espavel
Guanabana
Guayaba
Jacote
Jatropha
Limon
Madero Negro
Malinga
Malinche
Mango
Nance
Naranja
Nispero
Noni
Papaya
Pomelo
Suncoya
Zapote
English Name
Avocado
Spanish Cedar
Rain Tree
Wild Cashew
Soursop
Guava
Spanish Plum
Jatropha
Lemon/Lime
Quick Stick Tree
Horseradish Tree
Flamboyant Tree
Mango
Shoemaker's Tree
Orange
Chicl
Indian Mulberry
Papaya
Grapefruit
Suncoya
Sapote
Latin Name
Persea americana
Cedrela odorata
Albizia samam
Anacardium excelsum
Annona muricata
Psidium guajava
Spandius purpurea
Jatropha curcas
Citrus spp
Gliricidia sepium
Moringa oleifera
Delanix regia
Mangifera indica
Byrsonima crassifolia
Citrus aurantium
Manilkara chicle
Morinda citrifolia
Carica papaya
Citrus x paradisi
Annona purpurea
Pouteria sapota
We have also planted the giant bamboo from Indonesia and Guadua from Brazil.
Reprinted with permission from Annals of Earth , Volume XXVI, Number 1, 2008, A Publication of Ocean Arks International .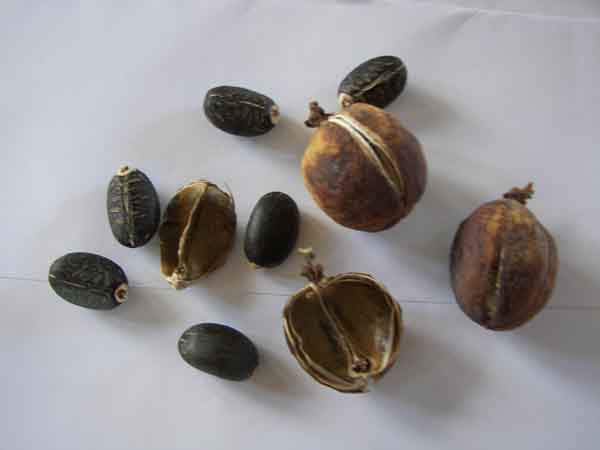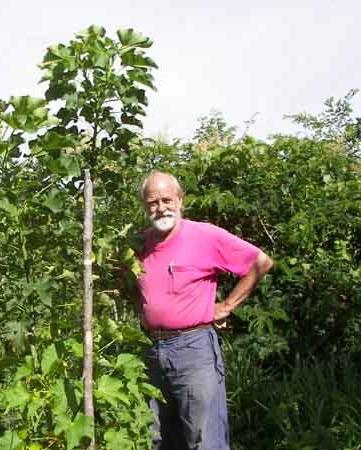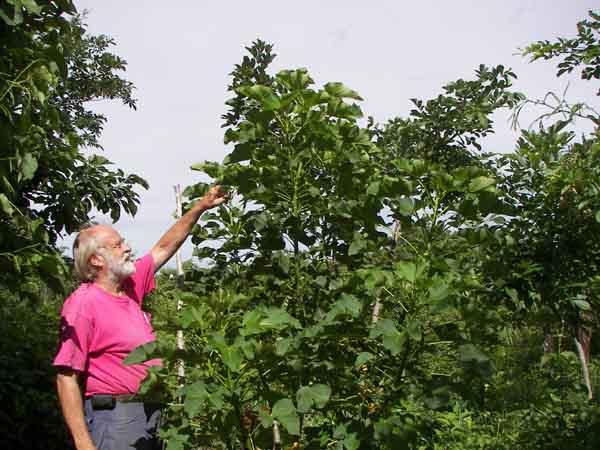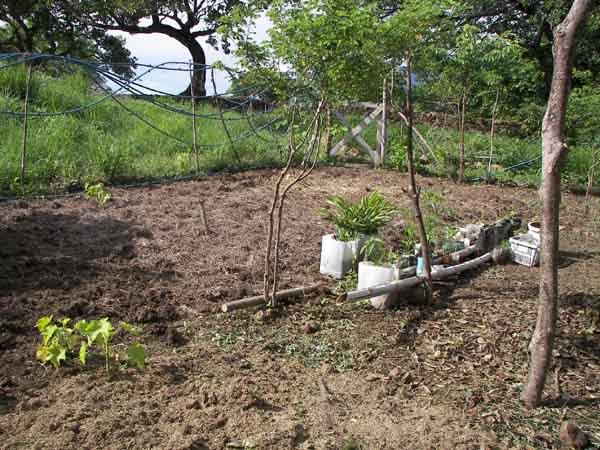 Support us on Patreon
Thank you for joining us today! Please become a member of RTE and support us on Patreon. Unlike many larger organizations, we work with a team of determined and passionate volunteers to get our message out. We aim to continue to increase the awareness of remineralization to initiate projects across the globe that remineralize soils, grow nutrient dense food, regenerate our forests' and stabilize the climate – with your help! If you can, please support us on a monthly basis from just $2, rest assured that you are making a big impact every single month in support of our mission. Thank you!
---