From the Canadian Arctic to the Niger Delta: Finely Ground Rock Dust to Bioremediate Oil Spills in Waterways and Farmlands
Environmental chemist Ugo Amadioha, a native Nigerian, born and raised in the Etekwuru-Egbema Kingdom in Imo State, Nigeria, recently expressed interest to Joanna Campe of Remineralize the Earth about creating a project that will adopt remineralization as a means to bioremediate degraded farmlands in the Niger Delta. He is currently Senior Chemist with Chemtech Consulting Group in New Jersey, USA and is seeking partnerships and funding for such a project.
As Program Director on Environmental Affairs for the Foundation for Youth Development (FYD), Nigerian based NGO, Ugo Amadioha's work focuses on at risk youth and addresses environmental issues that directly impact the social and economic well being of Nigerians in the Niger Delta. Ugo hopes to spark a grassroots movement that utilizes local resources and employs international best practices to restore farmlands and clean up waterways affected by the oil crisis in the region. The movement will create opportunities for disaffected young people to be a part of a new economic and social model that is based on environmental justice through non-violent interventions and sustainable development. Ugo sees remineralization as the way to put this plan into action, having the potential to replenish depleted soils, bioremediate contaminated areas, and revitalize this impoverished region. Remineralize the Earth fully supports this vision and sees great potential in fostering a strong partnership with Ugo and grassroots organizations in Nigeria.
The Nigerian Crisis
Located in West Africa, between Benin and Cameroon with a population of over 150 million people, Nigeria is the largest crude oil and natural gas producer in Africa. Most of Nigeria's industry is related to these two important resources, which generate up to 95% of the country's revenue, and the Nigerian federal government holds all mineral rights and is responsible for issuing exploration and development licenses.
Dependence on oil is a constant challenge and the country has been hampered by economic instability. Although Nigeria is the sixth largest oil producing country in the world, the current state of oil and gas exploration threatens the entire region. Since oil exploration began fifty years ago, agricultural lands of indigenous populations including the people of the Egbema Kingdom and neighboring towns have been devastated and their livelihoods have been destroyed due to poor management of industrial waste and contamination. Farmlands and rivers have been polluted, affecting sources of food and water, leaving Ugo's native region in a perpetual state of poverty and hunger. A study conducted by the Federal University of Technology in Owerri, Imo State Nigeria found "that oil pollution causes changes in foliage color, poor canopy formation, poor productivity, and death of plants." It is without a doubt that "frequent oil spillage in the Niger Delta Region of Nigeria is causing enormous environmental degradation" and gradually wiping out farmlands and villages.
Decreasing dependency on the oil and gas industry is now being discussed in the Nigerian political arena as a way to diversify and grow the nation's economy. Supporting agriculture in the Niger Delta region – a sector that has been abandoned for decades – is key to this process, having great potential for restoring the country economically and environmentally. The Niger Delta Regional Master Plan says agricultural modernization will provide a new wave of agriculture "in the face of serious socio-economic and physical infrastructure deficiencies" and ecological degradation from oil and gas exploration.
The solution to the current impasse lies in the hands of all stakeholders: the local communities whose lands and creeks are being polluted, the companies operating the fields, and the Nigerian government's joint venture with oil companies. Shell (SPDC), a major player in the region, claims that "criminal activities including sabotage, oil theft and illegal refining are causing huge environmental damage." According to Shell, less than 25% of oil contamination is caused by human error or equipment failure and in such cases the company negotiates compensation for affected landowners. There is evidence that sabotage and oil theft contributes to contamination; nevertheless; such criminal activity is directly related to the region's high unemployment and deplorable socioeconomic conditions. According to the local community, and contrary to Shell's claims, the majority of oil spills occur as a result of operational failure and inefficient environmental impact assessment measures.
Lessons from Brazil, Costa Rica and Cameroon
A grassroots initiative to restore degraded farmlands using natural resources such as rock dust is the path to a new wave of agriculture in the Niger Delta that will benefit the local communities and the entire region. Such an effort will provide opportunities for unemployed and underemployed youth to be engaged in regional economic growth, environmental revitalization, and sustainable development. Projects in Brazil, Costa Rica, and Nigeria's neighbor Cameroon, are models for potential international collaboration and organization.
A team of Brazilian scientists at the University Brasília led by Suzi Huff Theodoro, Ph.D. in Sustainable Development, has demonstrated how rock dust can revitalize soil nutrients, increase food security and restore the income base for agrarian communities. In a project carried out in Brazil, Suzi and her team sought to develop an effective strategy for impoverished family farmers to produce higher yields of quality crops without the need to depend on chemical fertilizers and government subsidies. Over the past fifteen years, Suzi's research has shown that remineralization can supply the necessary nutrients for the development of plants and studies have shown that "the profile of soil fertility changed positively. The pH increased from acidic to alkaline, depending on the supply of calcium, and magnesium present in all cases tested."
This research has broad implications for communities around the world. The results of the studies in Brazil show that the remineralization facilitates recovery of depleted soils, with the use of geological material generally available almost everywhere. In 2008, Remineralize the Earth initiated the Agroforestry Project in Costa Rica: Food Fuel and Income to Sustain Local Communities in partnership with John Todd and Ocean Arks International (OAI). In Cameroon, Nigeria's neighbor, RTE is initiating a project entitled Experimenting with rock fertilizer technology on small-scale farms in Cameroon, contributing to food security and sustainable agriculture. The project is taking shape through the efforts from an international team with participants like Suzi Huff-Theodoro, who is the project's technical advisor, as well as partnering with local NGOs.
Lessons from Brazil, Costa Rica, and Cameroon, could produce potential models and strategies for collaboration and projects that could be applied in other impoverished communities with similar difficulties. For Ugo Amadioha, remineralization of soils is an accessible, viable, and attainable solution for the social, economic, and environmental problems he is addressing in the Niger Delta region.
Bioremediation in the Canadian Arctic
The exciting research in Brazil is promising for projects that use rock dust for soil management and to improve agricultural production in farmlands that have been depleted of nutrients. In addition, recent studies of alternative methods of oil clean up point to the benefits of rock dust for bioremediation of areas contaminated by oil spills.
Remineralization's ability to both replenish depleted soil and diminish damage caused by oil contamination could be a powerful remedy to counter the oil crisis in the Niger Delta and undue damage in agricultural areas.
Recently, the Canadian Department of Fisheries and Oceans has documented testing of a new technique for cleaning up oil spills in Canada's offshore and arctic regions. In order to break up an oil slick, finely ground rock dust is added and mixed vigorously to prevent oil droplets from coalescing into a larger mass of oil. The intended result is an increased surface area that can be attacked by natural oil-degrading microbes. This technique is called oil mineral aggregate (OMA) formation and is an attractive alternative to chemical dispersants, which are less effective in extreme arctic conditions and that are a concern for their toxicity in any environment.
According to the Canadian Department of Fisheries and Oceans, "studies are still underway to fully gauge the effectiveness of the OMA formation technique, but for COOGER's Ken Lee (Centre for Offshore Oil, Gas and Energy Research), this is an inspiring case of science working with nature for environmental clean-up. 'It was a natural process, but we took it one step further to enhance the rate of recovery,' he says. If the research gives the hoped-for results, we will have important new tools to control spills in icy waters."
Nigeria's waterways are certainly not icy, but the potential for rock dust to help break down oil spills seems much more appealing than toxic chemical dispersants that could cause further damage to already contaminated waterways and farmlands.
Remineralization and a New Wave of Agriculture
The recent studies in Canada that see potential for rock dust to speed up the breakdown of oil spills, the successful outcomes of remineralization projects in Brazil and Costa Rica, and the recent project underway in Cameroon, give hope to the Egbema Kingdom and the surrounding towns in the Niger Delta region. For Ugo and Remineralize the Earth, remineralizing to bioremediate oil-contaminated waterways and revitalize depleted soils in the Niger Delta is the best path towards a new wave of agriculture, which the Nigerian government and local organizations are striving to achieve. Rocks from oil excavation sites can be recycled to provide a low cost and sustainable source of rock dust to be used the same region.
Partnerships will be necessary to undertake a project in Nigeria and could include the Foundation for Youth Development (FYD), where Ugo currently is working, and the Humane Works Initiative (HWI), which organizes women to empower them, alleviate poverty, and promote sustainable development. Both of these organizations are currently working to address the damages caused by oil-spills and ongoing environmental degradation in the Niger Delta. FYD works to reintegrate youth who have taken violent paths back into their families and take stake in their local communities. The organization aims to "provide a new platform for the Nigerian youth in the form of proactive participation in environmental justice" and promote sustainable skill sets in the agricultural sector. The HWI works to reintegrate people displaced by the 2012 flood that wiped out many homes and farms in the Egbema Kingdom. Together, organizations like these can provide a foundation for grassroots initiatives and a partnership with RTE in order to get international experts on the ground and implant ongoing models in the Niger Delta region.
Taking the Next Steps
Just like in Brazil, remineralization, a natural method that in Nigeria could potentially recycle rock dust from oil drilling, will help small farmers regain food and income security through sustainable agriculture practices. Remineralization promotes a slow release of nutrients, gradually increasing soil fertility, yields, and improving quality and nutrient density of crops.
Educating and training farmers in the Niger Delta about environmental sustainability will shift away from expensive chemical fertilizers and pesticides, lowering the cost of production, and increasing incomes, health, and well being. The benefits of remineralization include decreasing the exposure to toxic agro-chemicals, the presence of polluted water and soil, and the consumption of contaminated crops.
In order to realize a project of this nature, Remineralize the Earth is partnering with Ugo Amadioha and volunteers like Edem Amenuvor to research grants and funding opportunities. Thanks to Edem for her research on this article.
The next steps to be taken towards a collaborative remineralization project that works directly with NGOs in Nigeria will be only be possible with the support of Ugo, Edem, and others. Exploring collaboration with specialists like Suzi Huff-Theodoro, who bring important technical knowledge and research experience, will move this project forward and makes the need for funding and immediate action even greater.
Getting Involved
This is the beginning of what could be another international effort in partnership with RTE that will give momentum to the growing movement fighting for climate stability and environmental sustainability. If you have an interest in this project please make a contribution and feel welcome to contact us through our website.
To further this change in perception, AS-PTA, in conjunction with the Londrina State University and the Brazilian National Agricultural Research Organization (EMBRAPA), has been developing a research project to document various soil quality indicators with the local experimenting groups. The objective of this project is to look for correlations between changes in selected biological indicators and the productive capacity of ecologically managed soils.
RTE Staff Writer Ezra Spira-Cohen has an MA in Sociology from the PUC University in Rio de Janeiro, Brazil. He studies social movements and sustainable development in Latin America and is very interested in remineralization and sustainable agriculture.
REFERENCES
Government of Canada (2013). "An icy cocktail: Mix crude oil with rock dust and stir vigorously." Fisheries and Oceans Canada. http://www.dfo-mpo.gc.ca/science/publications/article/2009/05-19-09-eng.htm
Amadioha, Ugo (2013). "Community Waste Management of Oil Spill Degraded Farmland." Foundation for Youth Development. Fews Net. Nigeria Food Security Outlook. www.fews.net. Accessed 07/18/2013. Web.
Gaian, Dasha (2013). "Alleviating Hunger and Poverty in Cameroon." Remineralize the Earth. March 11, 2013.
Hudson, Mark (2010). "The Need For Sustainable Soil Remediation." Elements Vol. 6: 363-368.
Nigerian Pilot Newspapers (2013). "Impacts of Environmental Degradation in Egbema Kingdom." February 19 2013.
Niger Delta Development Commissions (2013). "The Regional Development Master Plan." Chapter One. http://www.nddc.gov.ng/masterplan.html. Accessed 07/18/2013. Web.
Nkwocha, E. and Duru, P. (2010). "Micro-Analytic Study on the Effect of Oil Pollution on Local Plant Species and Food Crops. Society of Education, India." Advances in Bioresearch 1: 189-198.
Okereke J.N et al (2007). "Microbial Flora of Oil-Spilled Sites in Egbema, Imo State, Nigeria." African Journal of Biotechnology 6: 991-993.
Theodoro, Suzi et al (2013). "Stonemeal Of Amazon Soils With Sediments from Reservoirs." An Acad Bras Cienc 85(1): 23-34.
Theodoro, Suzi el al. "Remineralization, Remediation and Recovery. Shell Global. Oil Leaks in Nigeria."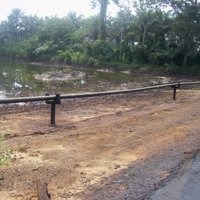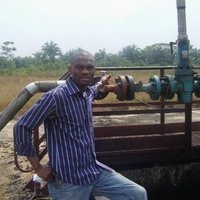 Support us on Patreon
Thank you for joining us today! Please become a member of RTE and support us on Patreon. Unlike many larger organizations, we work with a team of determined and passionate volunteers to get our message out. We aim to continue to increase the awareness of remineralization to initiate projects across the globe that remineralize soils, grow nutrient dense food, regenerate our forests' and stabilize the climate – with your help! If you can, please support us on a monthly basis from just $2, rest assured that you are making a big impact every single month in support of our mission. Thank you!
Join Us to Address Food Security in Kilimanjaro
The Kilimanjaro Project supplies local small-scale farmers with "Rutubisha" (an all-natural fertilizer with rock dust, biochar, and compost manure), and trains them to grow healthy crops and nutrient-dense foods, leading to increased income, better lives, more resilient communities, healthier people, and food security now and in the future.
Every bit helps, even $10 can help reach our goals, and a contribution of $100 is enough to sponsor a small-scale farmer and their family for 2-3 years.
Donate today to create economic opportunities and food security for small farmers in Tanzania!
---
1 Reply to "From the Canadian Arctic to the Niger Delta: Finely Ground Rock Dust to Bioremediate Oil Spills in Waterways and Farmlands"
December 30, 2013 (2:25 pm)

Right here is the right blog for anybody who really wants to find out about this
topic. You know a whole lot its almost tough to argue with you (not that I actually will need
to…HaHa). You certainly put a fresh spin on a subject that's been written about
for decades. Great stuff, just wonderful!
---