seer center article
Transforming Barren Land Into Fertile Ground: The Secret To The SEER Centre's Giant, Mineral-rich Vegetables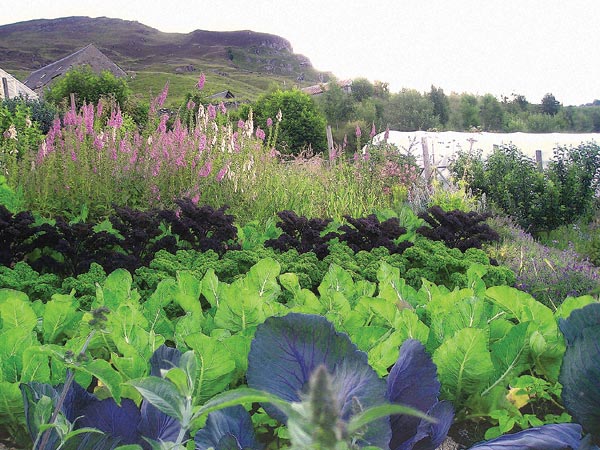 Remineralize the Earth has been mentioned in an Organic Connections Magazine article on the SEER Center.
"If you were to choose a place to plant your dream vegetable garden, it would probably not be in the foothills of the Grampian Mountains in Strathardle, Perthshire, Scotland. The upland site is infertile, acidic and exposed to severe weather. Around 85 percent of Scotland is classified by the European Union as a "less-favoured area" for farming, and this region, plagued by lifeless, silty soil and boulders, falls right into that category."
To read the full article, click here.
Support us on Patreon
Thank you for joining us today! Please become a member of RTE and support us on Patreon. Unlike many larger organizations, we work with a team of determined and passionate volunteers to get our message out. We aim to continue to increase the awareness of remineralization to initiate projects across the globe that remineralize soils, grow nutrient dense food, regenerate our forests' and stabilize the climate – with your help! If you can, please support us on a monthly basis from just $2, rest assured that you are making a big impact every single month in support of our mission. Thank you!
Join Us to Address Food Security in Kilimanjaro
The Kilimanjaro Project supplies local small-scale farmers with "Rutubisha" (an all-natural fertilizer with rock dust, biochar, and compost manure), and trains them to grow healthy crops and nutrient-dense foods, leading to increased income, better lives, more resilient communities, healthier people, and food security now and in the future.
Every bit helps, even $10 can help reach our goals, and a contribution of $100 is enough to sponsor a small-scale farmer and their family for 2-3 years.
Donate today to create economic opportunities and food security for small farmers in Tanzania!
---