Bill Holmberg, RTE Board Director, Honored in Washington D.C.
Bill Holmberg, RTE Board Director, Honored in Washington D.C.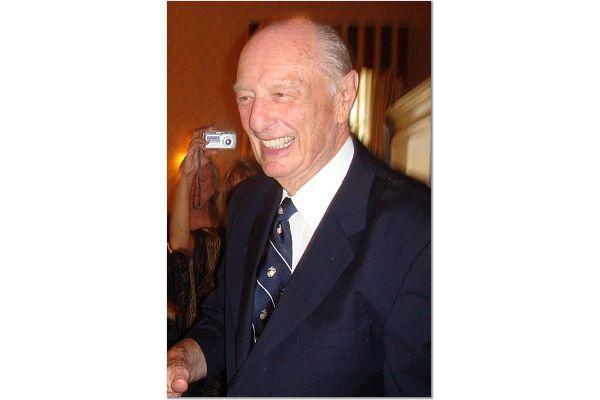 Bill Holmberg, our ally since the 80's, most long-standing board director and our man in Washington, D.C., was just feted by friends and policy makers on July 16 with the theme An Officer, A Gentleman, and A Hero. His 80th birthday marks a lifetime of continuing accomplishments on behalf of sustainable energy and the environment.

Bill most recently invited RTE's participation to speak at an Official Side Event at WIREC (World International Renewable Energy Conference) in addition to other sustainable biofuels and clean energy events. He has included our remineralization expertise in documents for the DOE and other large scale projects and has invited us to be a sponsor for the environmental inaugural balls since the 1990's. Bill is currently chairman of the BCC (Biomass Coordinating Committee) at ACORE (American Council of Renewable Energy). He is the president of Renew the Earth, Ambassadors for Environmental Sustainability. Remineralize the Earth is working in partnership with Renew the Earth on its program, Greening the Prisons (See Magazine section article). We are tremendously grateful to all that Bill has contributed to Remineralize the Earth and its mission and wish him good health and continuing success in all of his endeavors!
Support us on Patreon
Thank you for joining us today! Please become a member of RTE and support us on Patreon. Unlike many larger organizations, we work with a team of determined and passionate volunteers to get our message out. We aim to continue to increase the awareness of remineralization to initiate projects across the globe that remineralize soils, grow nutrient dense food, regenerate our forests' and stabilize the climate – with your help! If you can, please support us on a monthly basis from just $2, rest assured that you are making a big impact every single month in support of our mission. Thank you!
---